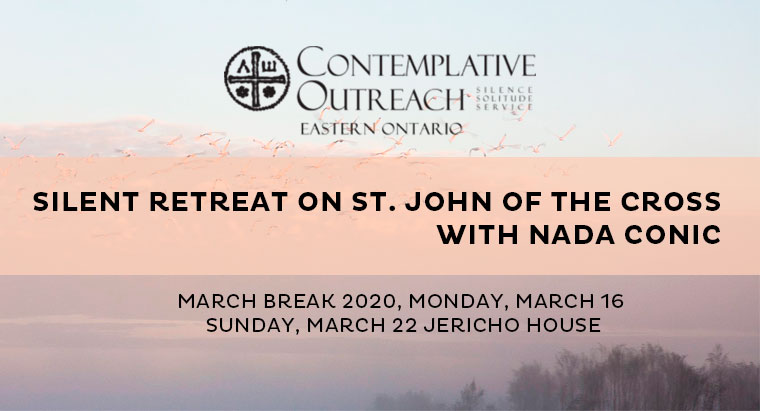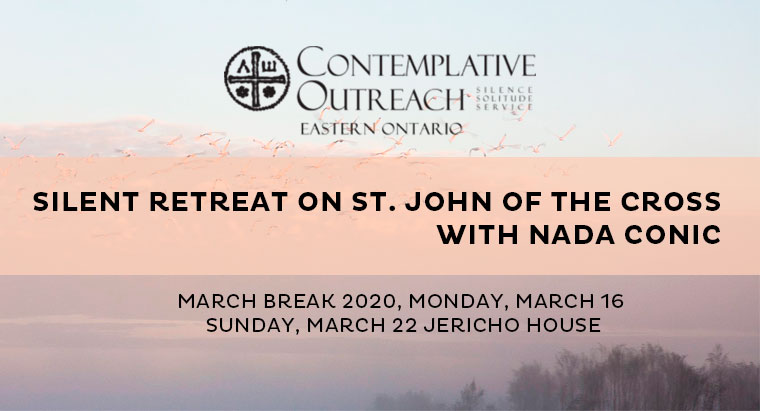 Nada Conic is a spiritual counsellor and retreat leader based in Toronto. She has studied and taught Christian mysticism in relation to history, theology, and the psychology of trauma and addiction for decades, including courses on John of the Cross, Teresa of Avila, and the Spanish Inquisition at St. Michael's College, University of Toronto.
The theme is The Dark Night of Love: John of the Cross and his "way of not…" as a path to Intimacy with God.
Retreatants will be in silence during the retreat, including at mealtimes. There will be daily talks on the life and writings of John of the Cross and suggestions for practical applications of his teachings in prayer — attendance is, of course, optional. There will be opportunities to raise questions and obtain personal guidance from the facilitator. There will also be three Centering Prayer sessions per day.
The place, in the Niagara Region, is beautiful. There is a large labyrinth quietly nestled in a woodland setting. Less than 100 meters is the TransCanada Trail and Lake Erie is just 800 metres away. The 17 acres of Jericho House abut the Niagara Peninsula Conservation Authority's Wainfleet Wetlands. For more information and photos, go to the website www.jerichohouse.org.
The price is $760. There is an Early Bird Special: if you register before Monday, January 20, 2020, you'll get a $60 discount. There is also a commuter rate: $360. We'll offer scholarships to cover 50% of the cost (except for the reduced commuter rate).
A Registration Form is attached for your convenience. The number of rooms is limited. So, don't delay to register. The deadline to register is Monday, February 24, 2020.
A registration form is attached for your convenience. For more information, contact MarieNoëlle Maillard, at 1 905 372-1054 or logos302@sympatico.ca
Download Registration form